Ángeles Solanes Corella (main investigator)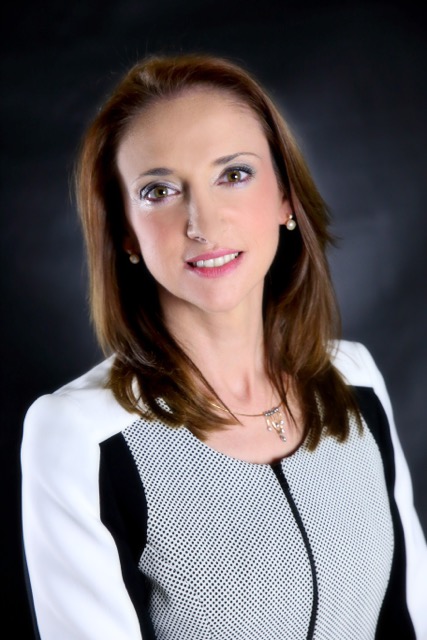 Professor of Legal Philosophy and founding member of the University of Valencia Human Rights Institute. She sits on the board of the Consortium for integral action with migrants (CEPAIM) and on the technical committee in charge of drawing up the II Spanish human rights action plan. She also teaches in a number of immigration and human rights-related graduate programs. Her research examines human rights issues in Spanish and comparative law, with a focus on multiculturalism, immigration policies, equality, social integration, the non-profit sector, the promotional function of the law and fundamental legal concepts. She has published several books and scientific articles and directed research projects on these issues, as well as conducted research at internationally renowned centres in Paris, Milan, Brussels, Geneva, London and San Diego.
Pierre Bosset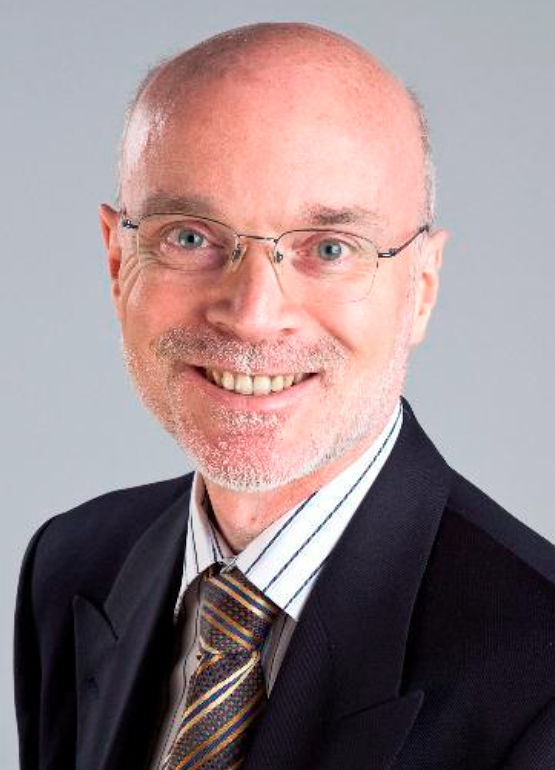 Professor of Public Law at the University of Quebec in Montreal (UQAM) Department of Legal Sciences. LLM in Human Rights (Essex) and International Relations (Cambridge). He has worked in the non-governmental sector before joining, in 1985, the Quebec Human Rights Commission, where he has conducted several studies on the legal accommodation of cultural and religious diversity. These have addressed issues such as the wearing of religious symbols in schools and had significant impact on Quebec society and public policy. Since 2007, he teaches at UQAM on human rights, constitutional law and public international law. He is also interested in the relationship between law and the arts. He has been a member of the advisory committee of the Bouchard-Taylor Commission as well as working groups on cultural and religious diversity established by the Quebec Ministry of Education and the Council of Europe.
Bridget Anderson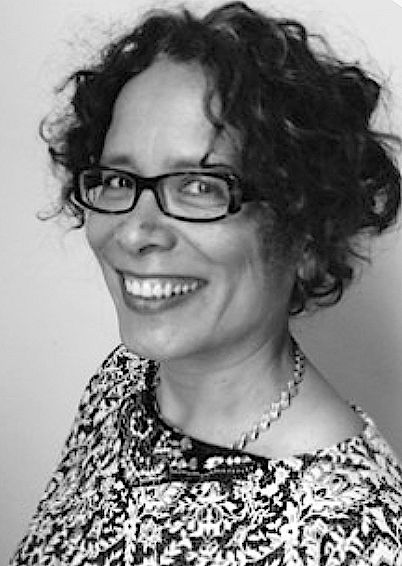 Profesora de Migración, Movilidad y Ciudadanía en la Universidad de Bristol. Anteriormente directora de investigación en el Centro de Migraciones, Políticas y Sociedad (COMPAS) de la Universidad de Oxford. Tiene un doctorado en Sociología y formación previa en Filosofía y Lenguas Modernas. Ha publicado los libros Us and Them? The Dangerous Politics of Immigration Controls (Oxford University Press, 2013) y Doing the Dirty Work? The Global Politics of Domestic Labour (Zed Books, 2000). Ha co-editado Who Needs Migrant Workers? Labour Shortages, Immigration and Public Policy con Martin Ruhs (Oxford University Press, 2010/2012), The Social, Political and Historical Contours of Deportation con Matthew Gibney y Emanuela Paoletti (Springer, 2013) y Migration and Care Labour: Theory, Policy and Politics con Isabel Shutes (Palgrave Macmillan, 2014). Bridget ha analizado la tensión entre los derechos y las flexibilidades del mercado de trabajo, con atención especial al estudio de las funciones que desempeña la inmigración en sectores claves del mercado de trabajo. Ha trabajado en estrecha colaboración con organizaciones de migrantes, sindicatos y profesionales del derecho a nivel local, nacional e internacional.
Letizia Mancini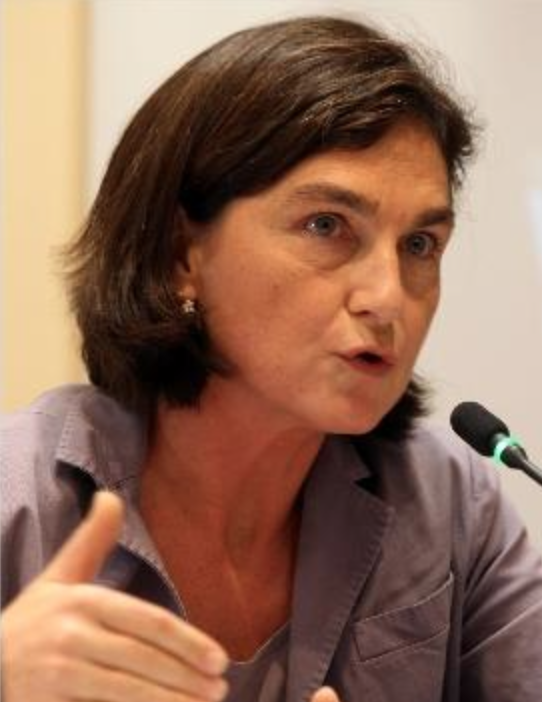 Professor of Legal Sociology and Anthropology at Università degli Studi in Milan, where she belongs to the Doctoral School of Law. She has taught in the International master's in Legal Sociology at the International Institute of Legal Sociology in Oñati. She also sits on the scientific and editorial boards of the journal Sociologia del diritto and has published extensively on multiculturalism and the law, culture and legal culture, human rights and minorities, including "El Islam en Italia: entre afirmación de identidad y reconocimiento de derechos fundamentales", in Blanco, C. & Barbero, I. (eds.), Pautas de asentamiento de la población inmigrante: implicaciones y retos socio-jurídicos (Madrid, 2009); "La mediazione culturale", in Cagnazzo, A. (ed.), Trattato sulla mediazione familiare (Turin, 2011); "Diritti e forme della discriminazione: il caso dei rom", in Casadei, T. (ed.), Diritti umani e soggetti vulnerabili. Violazioni, trasformazioni, aporie (Turin, 2012); and "Burqa, niqab and women's rights", in Ferrari, A. & Pastorelli, S. (eds.), The Burqa Affair Across Europe. Between Public and Private Space (Ashgate, 2013).
Géraldine Galeote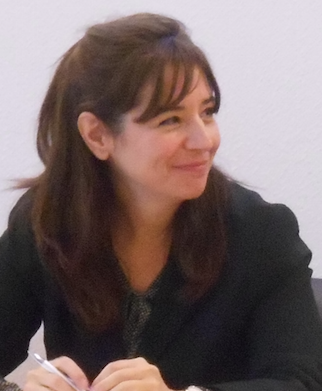 Professor of Hispanic Studies at Paris Sorbonne University. She holds a PhD in Political science from Paris X University, a M.A. in Diplomacy and administration of international organisations from Paris XI University and a B.A. in International public law from Paris X University. Her research focuses on the Spanish political and legal system, state decentralisation, migration and identity. Her latest publications include "Les signes religieux dans l'espace public espagnol" (Revue de l'Observatoire de la Société Britannique, 2012) and "Les politiques d'intégration de la France et de l'Espagne: quelles perspectives pour les immigrés admis à séjourner?", in Chini, D., Marie-Laverrou, F. & Parsons, M. (eds.), Intégrité de l'altérité: formes et procédures (L'Harmattan, 2011).
Pilar Martínez-Vasseur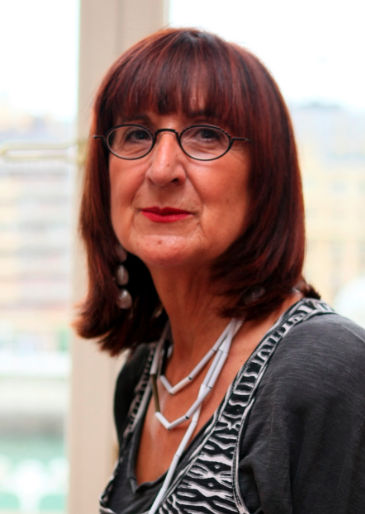 Professor of Contemporary Spanish History and Civilisation at the University of Nantes. She holds a degree in Contemporary History from the University of Zaragoza and a PhD in Political Science from the University of Paris-Panthéon-Sorbonne. Member of the University of Nantes Research Center on National Identities and Interculturalism (CRINI). Her research focuses on three thematic axes: the relationship between the army and the executive in contemporary Spain (XX-XXI centuries); the link between history and cinema with particular attention to the treatment of otherness and migration in Spanish productions; and the relationship between national identities, citizenship and migration. Her publications include L'armée espagnole (XIX-XXe siècles) (Ellipses, 2007), "Cine y migraciones. Historias de viajeros sin nombre" (Biblioteca Nueva, 2015), D'une élection à l'autre (2004-2011) ou l'histoire de José Luis Rodríguez Zapatero, une icône déchue (L'Harmattan, 2011) and L'Espagne entre dictature et démocratie: une Transition exemplaire? (Parenthèse, 2013). She is the director of the Spanish Film Festival of Nantes (www.cinespagnol-nantes.com).
Mª Isabel Garrido Gómez
Professor of Legal Philosophy at the University of Alcalá, where she holds a Spanish Ombudsman Chair in Democracy and Human Rights and co-manages a Master's degree in International Human Rights Protection. She is the autor of numerous scientific publications, including La política social de la familia en la Unión Europea (2000); Criterios para la solución de conflictos de intereses en el Derecho privado (2002); La teoría y filosofía del Derecho de Rudolf von Stammler (2003); Derechos fundamentales y Estado social y democrático de Derecho (2007); El Derecho como proceso normativo. Lecciones de Teoría del Derecho (junto al Prof. V. Zapatero, 2007 y 2010); La igualdad en el contenido y en la aplicación de la ley (2009); Las transformaciones del Derecho en la sociedad global (2010); La democracia en la esfera jurídica (2013); and La función de los jueces: contexto, actividades e instrumentos (2014).
Mario Ruiz Sanz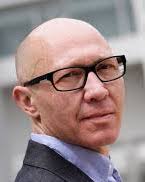 Professor of Legal and Political Philosophy at Rovira i Virgili University in Tarragona. He has authored several academic publications on methodology, epistemology and legal argumentation, worked with a number of research teams and led national and regional-level projects on citizenship and the territory. He has taught in graduate programs at various universities and held administrative positions such as vice-dean of academic planning, delegate of the rector for educational policy and head of the Department of Public Law. He is currently secretary general of Rovira i Virgili University.
María José Aguilar Idáñez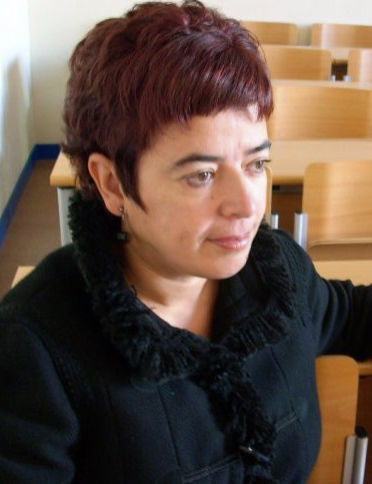 Professor of Social Work and Social Services at the University of Castilla-La Mancha (UCLM). PhD in Sociology and Political Science. She has worked in more than fifteen American and European countries and published nearly two hundred scientific contributions (including 25 books). She is director of a MSc in Immigration and Interculturalism and of the Interdisciplinary Research group on migration, interculturality and citizenship (GIEMIC) at UCLM. She has made several documentaries on migration and institutional racism. Over the last fifteen years, she has been working on new interdisciplinary approaches to migration based on empathy toward social actors as a way of contributing to the generation of social discourses based on evidence (rather than prejudice) and processes of empowerment and active defence of sub-othered groups. Her current research addresses the development of effective strategies of civil resistance against contemporary racism. All her work incorporates rights and gender perspectives.
Mª Lourdes Santos Pérez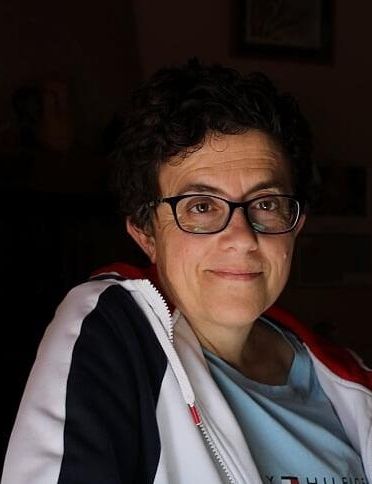 Associate professor of Legal and Political Philosophy at the University of Salamanca. Member of the Research group on rights and freedoms accredited by the Castilla y León Government. She has participated in competitively funded national and international research projects on issues such as migration and gender, labour markets and human rights protection. She has published on these subjects in indexed scientific journals. She has been a visiting academic at the University of New York and imparted lectures and courses at universities in Spain (Carlos III University, University of Alicante, University of Oviedo) and abroad (University of Antioquia, University of Ibagué), as well as other institutions (Mayor of Medellín Human Rights Observatory, Medellín bar associations for judges and prosecutors).
Jaime Bonet Navarro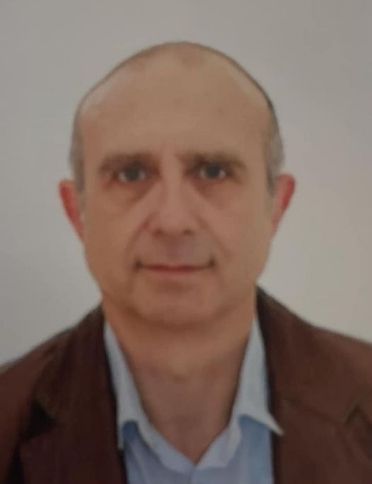 Professor of Ecclesiastical Law at the University of Valencia. He received a PhD in Law from the University of Valencia and a B.A. in Canonical law from the Pontifical University of Salamanca. His research has focused on the international activity and diplomatic representation of the Holy See, as well as on the social aspects of religion such as immaterial heritage, religious tourism, celebrations and symbols, marriage, places of worship, islamic institutions and the place of religion in the contemporary world. He has participated in various research projects and has been a visiting researcher at La Sapienza University in Rome, Aldo Moro University in Bari, the University of Pisa and the University of Olsztyn.
Federico Arcos Ramírez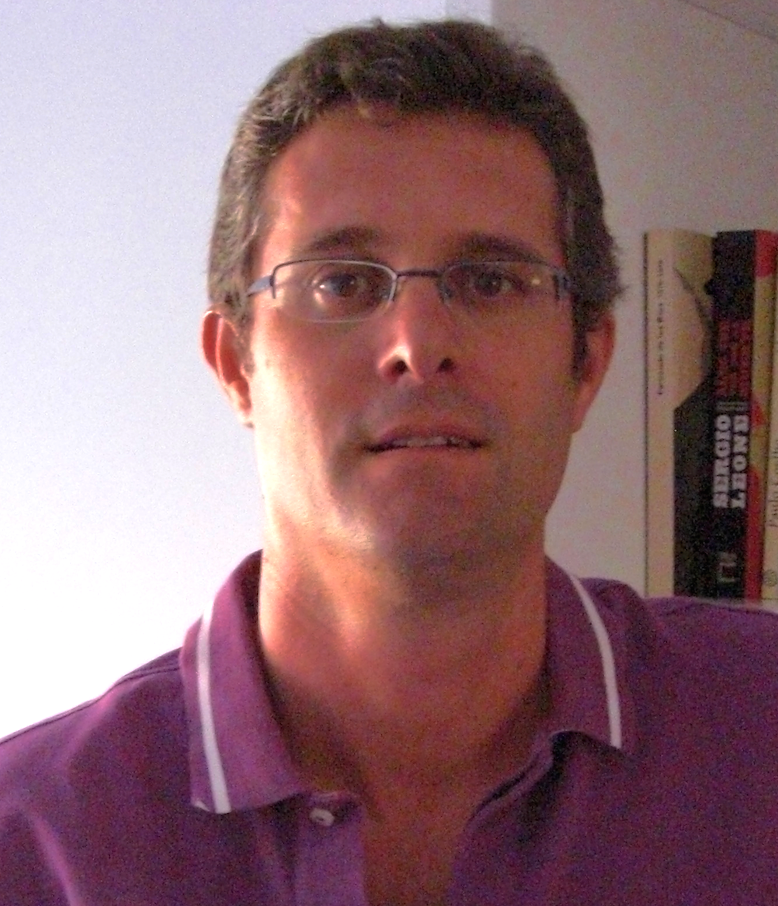 Professor of Legal Philosophy at the University of Almería. He has published extensively on the concept and ethical implications of legal certainty, the fairness and legitimacy of humanitarian wars and the obligation to tackle global poverty and injustice. He has studied at the European University Institute in Florence and at research centres in Luxemburg and Strasburg, as well as taught in graduate programs in human rights (Carlos III University in Madrid) and contemporary legal philosophy (Western Autonomous University in Cali). He is a member of the Latin American research network on contemporary forms of slavery and human rights, and of the editorial board of the journal Derechos y Libertades.
Albert Mora Castro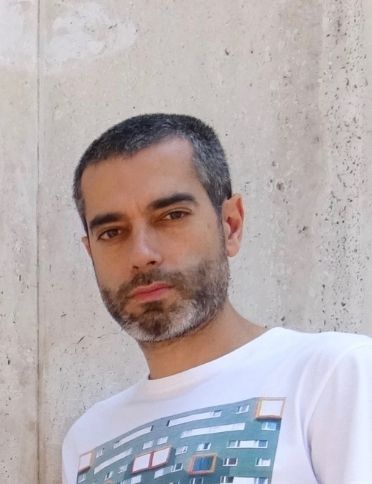 Professor and secretary of the University of Valencia Department of Sociology and Social Anthropology. Member of the Human Rights Institute, the University of Castilla-La-Mancha Interdisciplinary study group on migration, interculturalism and citizenship studies (GIEMIC) and the University of Barcelona Inter-university group on welfare, community and social control (COPOLIS). He holds a B.A. and a PhD in Sociology and a diploma in Social Work. He has managed Doctors of the World's public health centre for immigrants in Valencia and CeiMigra's school of intercultural citizenship and worked as an immigration officer in the city council of Benicarló. He collaborates in courses offered by a range of public institutions, universities, foundations and NGOs and has delivered talks and published articles on issues of immigration, social exclusion, multiculturalism, citizenship, integration and public policy.
Danai Delipetrou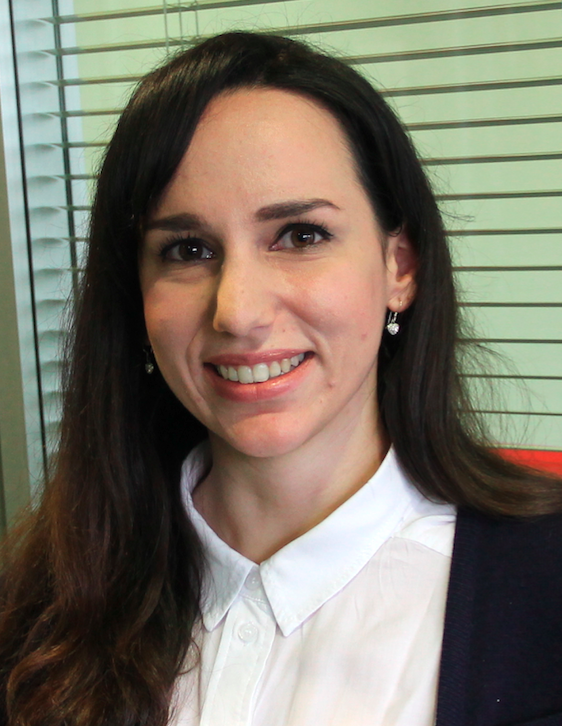 Investigadora predoctoral en el Instituto de Derechos Humanos de la Universidad de Valencia. Obtuvo el grado en Derecho (Universidad Nacional y Kapodistríaca de Atenas) y el Máster en Derechos Humanos, Democracia y Justicia Internacional (Universitat de València). Ha hecho prácticas de abogacía en el Consejo Jurídico del Estado Helénico y prácticas Erasmus en el Departamento Jurídico de CEAR Valencia. Realizó su trabajo de fin de máster sobre el asilo en la Unión Europea y la perspectiva del TEDH junto con un análisis crítico de la situación de las personas refugiadas en Grecia. Su tesis doctoral, financiada por el Programa de Ayudas para la formación de Doctores del Ministerio de Economía, Industria y Competitividad, analiza de una manera crítica la integración de las mujeres refugiadas y los tipos de discriminación a los que se enfrentan.
Former members (2013-2015)
Javier de Lucas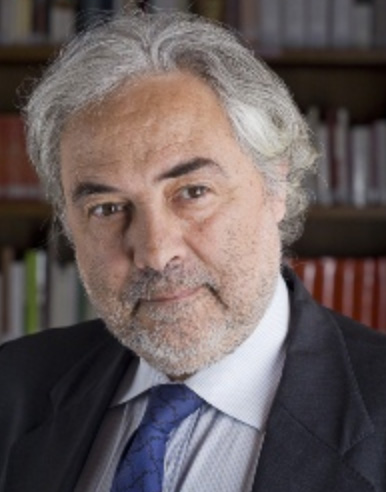 Professor of Legal and Political Philosophy at the University of Valencia Human Rights Institute, of which he was the founder and first director. He has headed the Spanish Academy in Paris (2005-2012) and the Spanish Commission for Refugee Aid (CEAR, 2008-2009). He also chairs the advisory board of the National torture prevention mechanism of the Spanish Ombusdman, sits on various scientific and editorial boards at the national and international level and participates in UNESCO's High Panel on Science, Technology and Innovation for Development (appointed by director general Bukova). He has published 20 books and more than 300 articles in national and international scientific journals. His work deals with issues of human rights (particularly in the area of migration policies), legitimacy, democracy, citizenship and compliance with the law. He is a regular collaborator of Le Monde Diplomatique (Spanish edition), El diario (Agenda Pública, www.eldiario.es), infoLibre (blog Al revés y al dererecho, www.infolibre.es) and SER radio program Hora 25.
Lorenzo Cachón Rodríguez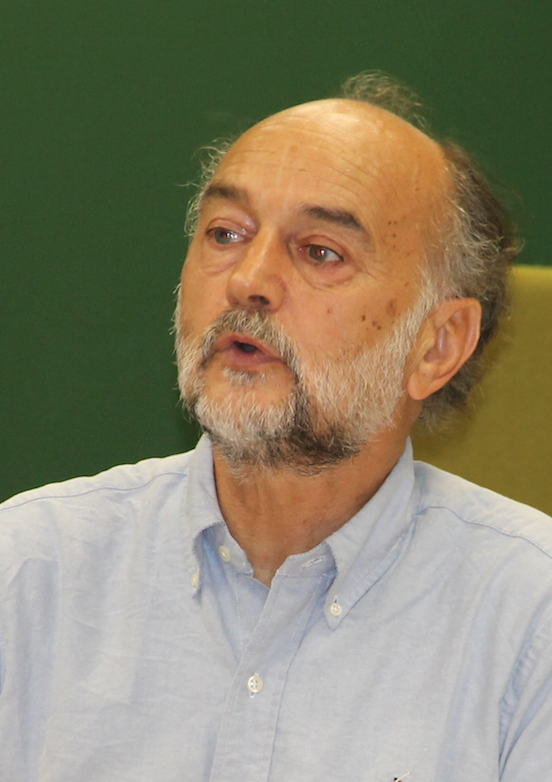 Professor of Sociology at Complutense University in Madrid. He has presided the Spanish Forum for the Social Integration of Immigrants and belongs to the group of European Commission assessors on anti-discrimination issues coordinated by Human European Consultancy and Migration Policy Group. His main areas of research are related to immigration and the labour market, immigration and integration policies, discrimination, anti-discrimination and ethnic conflicts. He has written reports for a number of international organisations such as the European Commission, the International Labour Organisation, the Organisation for Economic Cooperation and Development, the Council of Europe and the European Economic and Social Committee. His most recent books include Inmigración y conflictos en Europa: Aprender para una mejor convivencia (Hacer, 2011) and La "España inmigrante": marco discriminatorio, mercado de trabajo y políticas de integración (Anthropos, 2009).