Events
Events Calendar
The right to health: between universality and exclusion
Tuesday 21 April 2015, 10:30am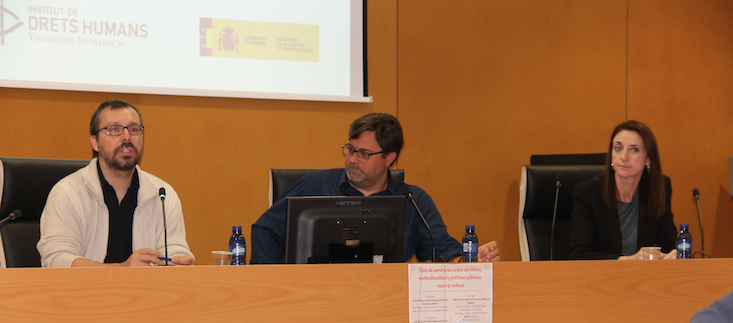 In the context of the Spanish economic crisis, one of the main obstacles for the integration of foreign nationals has been the limitation of their economic and social rights, including the right to healthcare. The scope and impact of these restrictions were dissected on 21 April 2015 during the seminar on "Right to health: between universality and exclusion" imparted by Carlos Lema, professor of Legal Philosophy at Carlos III University in Madrid, and Rafael Sotoca, president of Doctors of the World in the Valencian Community.
Professor Angeles Solanes, in charge of health issues within the scientific committee of Spain's II Human Rights Action Plan, moderated this activity in the Auditorium of the Social Science Faculty. The seminar was part of the Seminar series on conflicts, multiculturalim and public policies: case studies.
For a detailed description of the seminar, click here.
For the full-length video (in Spanish), click here.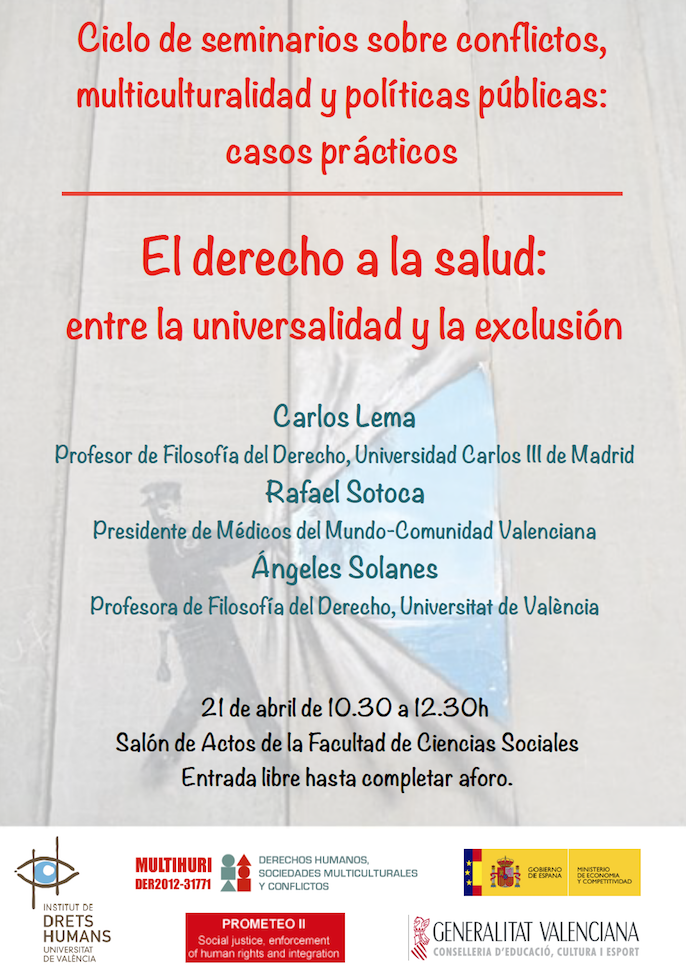 Location
Auditorium of the Social Science Faculty (University of Valencia)