Events
Events Calendar
Is tolerance useful for the management of cultural diversity?
Wednesday 18 February 2015, 10:30am - 12:30pm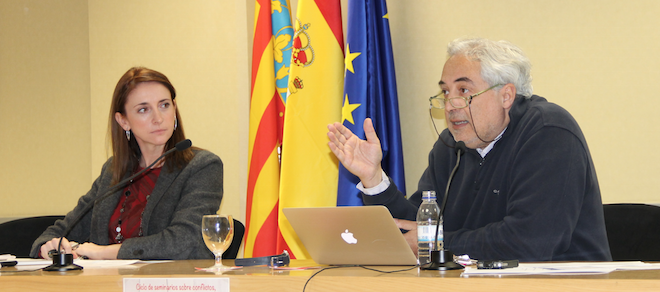 On 18 February, Javier de Lucas inaugurated a seminar series on conflicts and multiculturalism, sustaining that "the language of tolerance is incompatible with the logic of universalism and equal rights". Tolerance in the public sphere, said the professor, "is a historial concept that might have been justified in a specific context (for instance, in the Europe of religious wars). Today, however, "to champion tolerance is a sign of ignorance, dumbness, or lack of personal judgement".
The presentation took place within the Seminar series on conflicts, multiculturalism and public policy: case studies, held from February to May 2015 in order to bring together researchers, public officials, civil society representatives and members of R&D project "Human rights, multicultural societies and conflicts" with an interest in legal and political instruments to prevent and resolve ethnocultural conflicts.
For pictures of the seminar, click here.
For the full-lenght video (in Spanish), click here.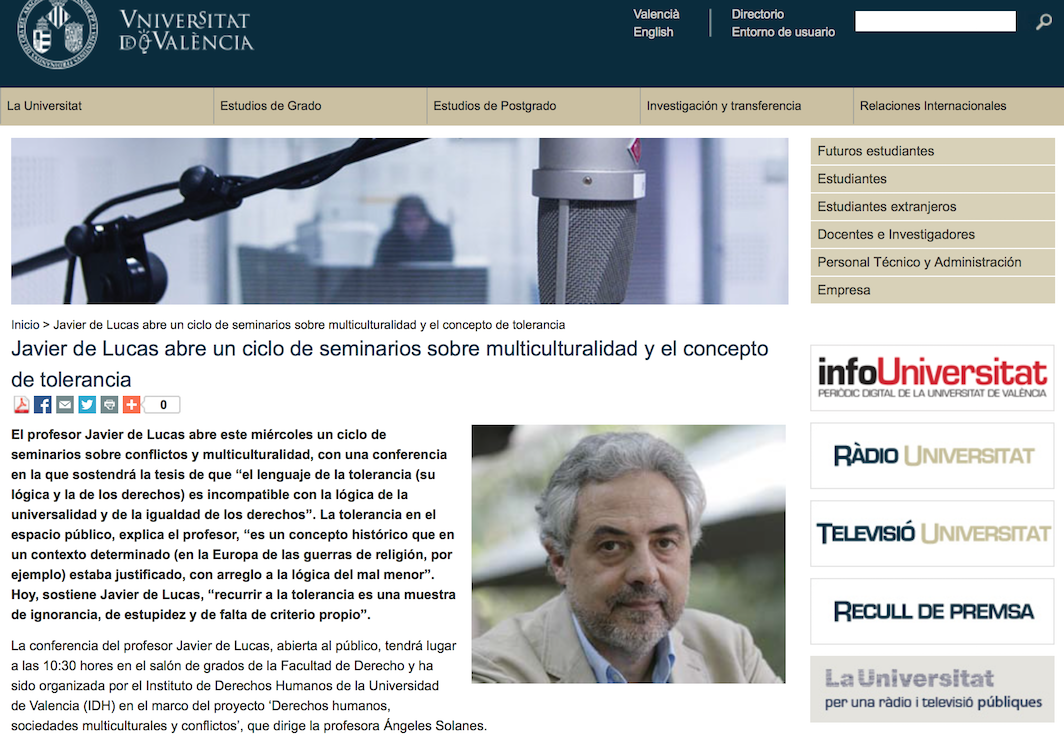 Location
Auditorium of the Law Faculty, University of Valencia